Interior Painting in Asheville
Updating your home's interior with a fresh coat of paint is one of the easiest—and most fun ways – to transform your living space. No matter whether you're looking to freshen up your kitchen, living room or bedrooms, adding a new eye-catching color to your walls is a simple way to make a big change!
With the new decade underway, we want to run down some of our favorite 2020 paint colors. Whether your style is traditional, modern or anything in between, there's plenty of beautiful paint color options for you. Here at D.A.B. Painting, we offer professional interior painting in Asheville and often choose Benjamin Moore paint for a high-quality finish. Let's get into interior paint color trends for your home.
Light Blush
First Light 2102-70 by Benjamin Moore 
While pink may not be the first color you think of when you're selecting interior paint colors, this hue adds an understated, sophisticated touch to any room. Blush is a refreshing shade that feels airy and easily complements a lot of other colors. Our team of professional interior painters in Asheville NC feel that blush is vibrate, fun and pretty for walls and ceilings!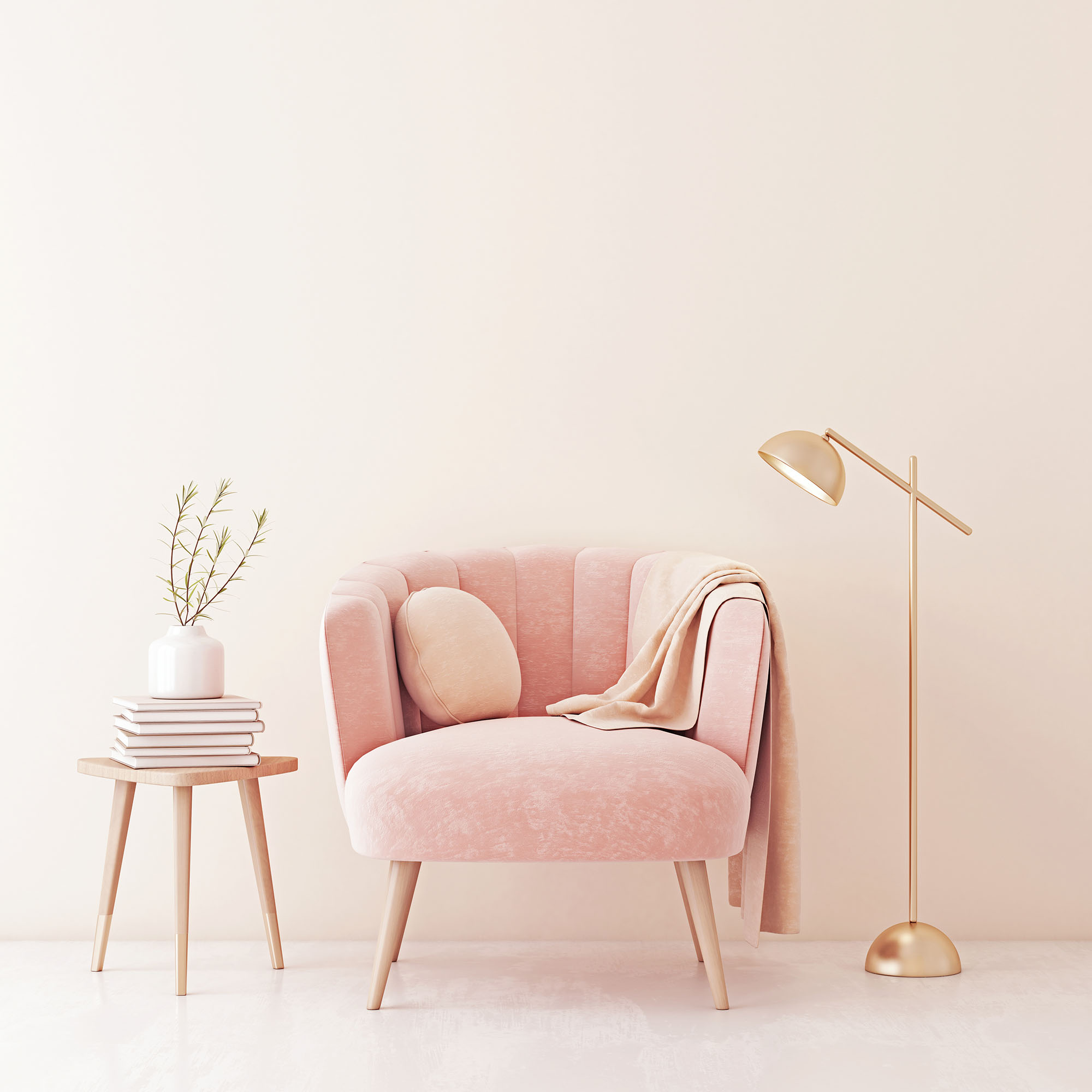 Pale Blue
Buxton Blue HC-149 by Benjamin Moore
This light blue hue is a combination of dusty grey and pale blue with watery undertones. One of the reasons why this is a perfect color for 2020 is that it works well for both traditional spaces and modern homes.  It's soft and relaxing yet sophisticated. In our opinion, it's one of the most versatile and timeless shades of blue around!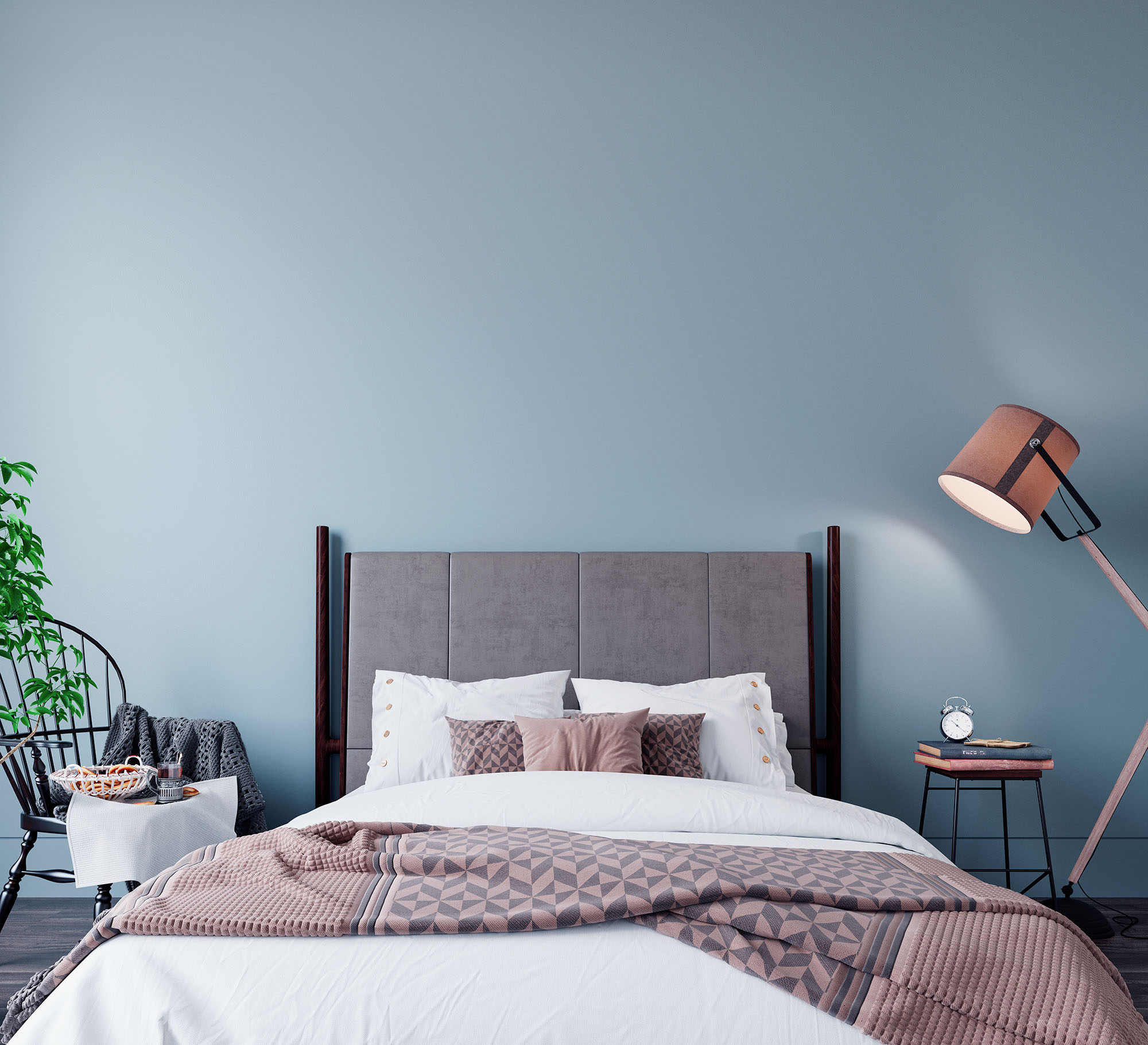 Cream
White Heron OC-57 by Benjamin Moore 
Off-white interior paint colors will never go out of style. This cream shade brings a velvety depth to your rooms. It looks wonderful with crisp white trim—like the window trim pictured here. Cream is bright enough for modern homes while also fitting perfectly with a classic interior. This tone offers clean lines and pairs well with medium wood tones.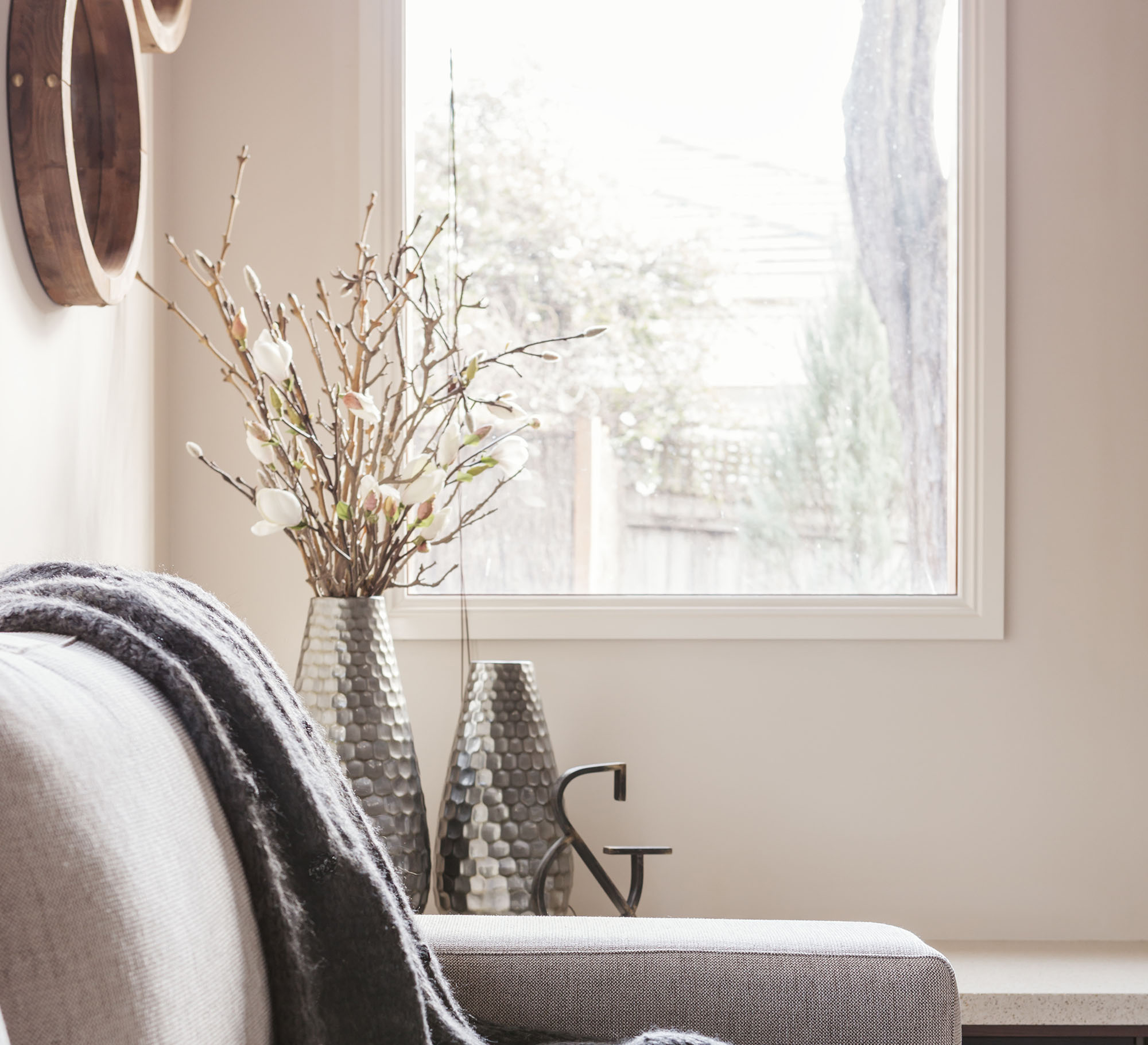 Olive Green
Crushing Green HC-125 by Benjamin Moore
This deep olive green is rich yet subdued. It makes your space feel elevated and evokes a touch of nature and vintage charm. Crushing Green is a part of the historic color collection and is the perfect earthy green backdrop for rooms and hallways. Our team of Asheville interior painters love using this shade in both historic and contemporary living spaces.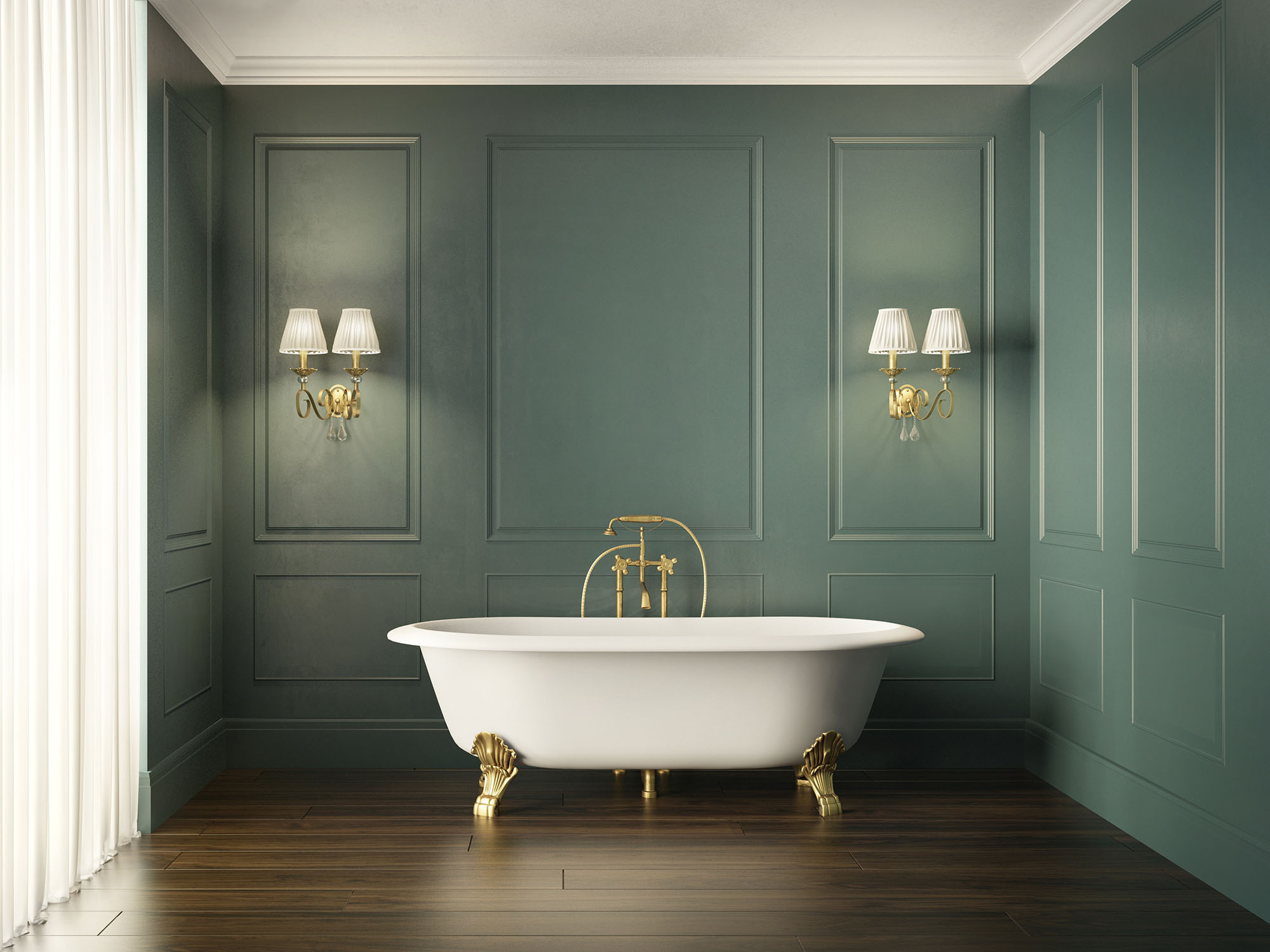 Soft Gold
Golden Straw 2152-50 by Benjamin Moore
This mid-tone is bright and so versatile! Soft gold is a rich and elegant shade of yellow, making it a great alternative to white. We love this soft gold for home offices or dining rooms paired with accents of grey, white or a funky pop of color.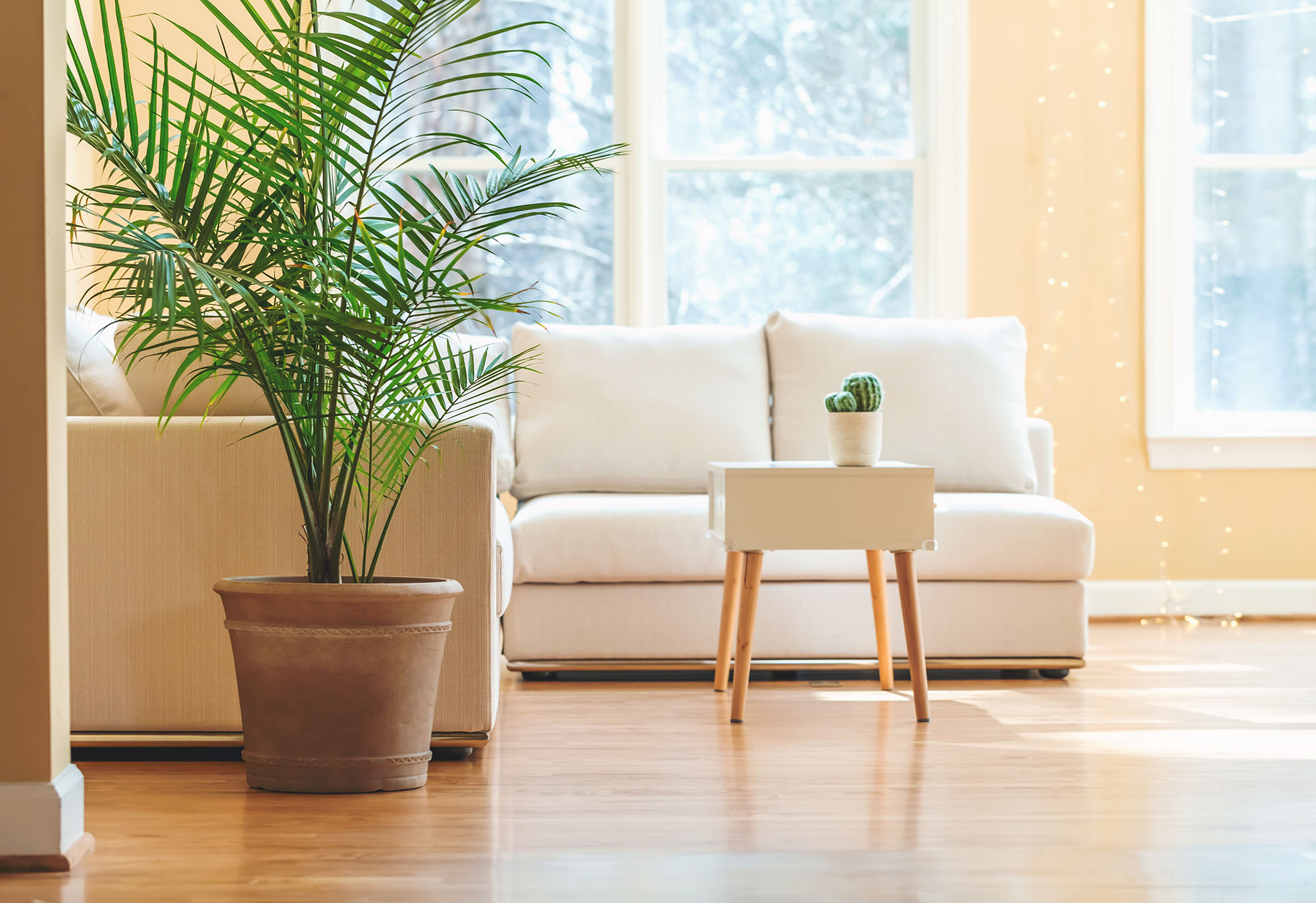 Interior Painting in Asheville NC
Ready to freshen up your home's interior in 2020? Give our professional painters a call and get your project underway! Here at D.A.B. Painting, we aim to deliver a quality interior paint job that will stand the test of time. Give us a call at 828-775-5707 or email us for a free quote: daballewspainting@gmail.com