Wallpaper Removal Services​
Paint Preparation & Restoration in Asheville NC
The process of removing wallpaper from your walls is never a fun task. It's tedious, messy and often takes considerable time to get the job done right. Wallpaper removal can also be frustrating as it's easy to damage your walls if not done properly. D.A.B. Painting has the experience, equipment and a lot of patience for this difficult job!
When you're ready to take down the outdated wallpaper in your home or office, our Asheville painters are here for you.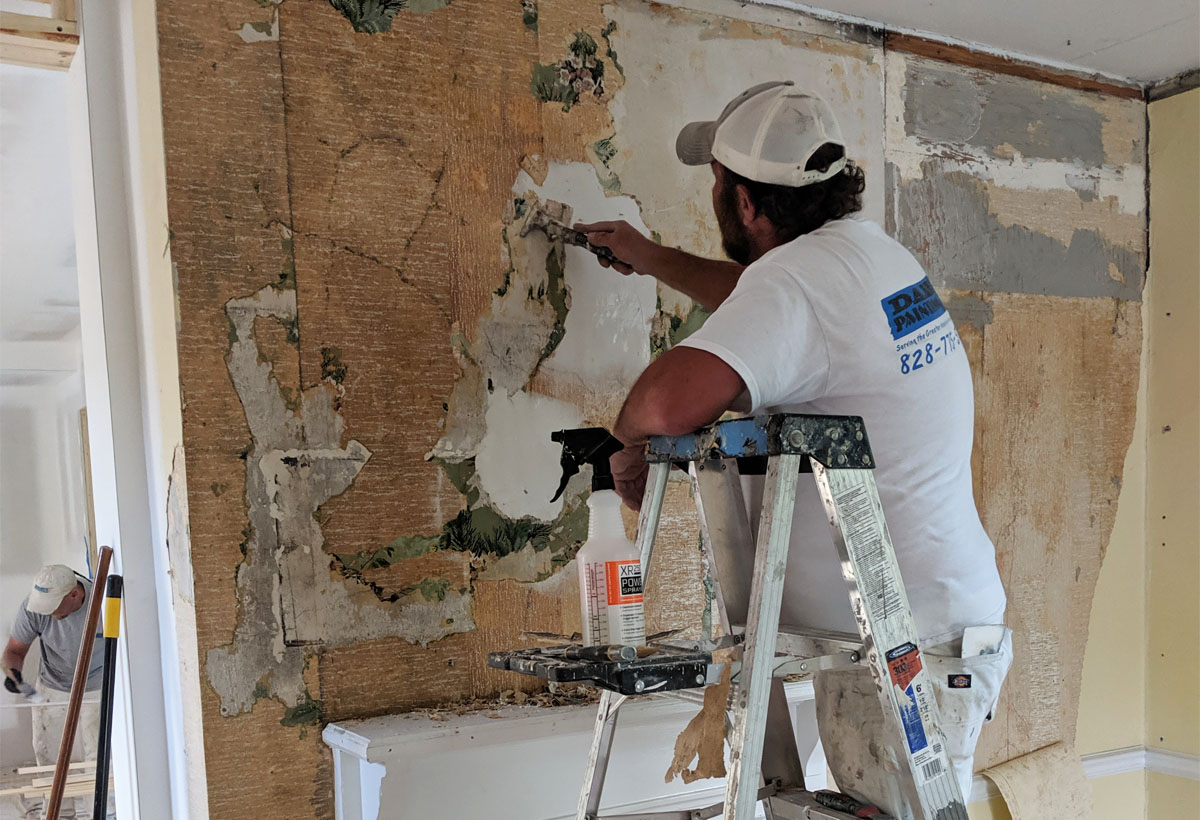 ​Wallpaper Removal Process
Wallpaper removal is often much more difficult than homeowners anticipate. We have advanced wallpaper removal techniques to make this delicate process both streamlined and efficient. Our team will evaluate the condition of your walls and the wallpaper to determine the best removal approach. Below is the most common wallpaper removal process:
Prep the surface with non-toxic solutions
Remove wallpaper
Wash and clean all residue
Repair any surface imperfections
Apply primer
Paint walls with the color of your choice
Complete cleanup
​Benefits of Wallpaper Removal
The most obvious benefit of wallpaper removal is of course to get rid of unsightly patterns that no longer go with your home's interior. There are also a number of other practical reasons such as:
Wallpaper is peeling or has air bubbles
Wallpaper seams are beginning to sperate, lift or curl
Wallpaper begins to yellow (this is common with aging wallpaper)
Painted walls are much easier to repaint vs. wallpaper replacement
View our Recent Interior Painting Projects
 Work with us—Wallpaper Removal in Asheville
The professional Asheville painters at D.A.B. Painting know that fresh paint can make all the difference in your space. Our local team is excited to help you transform your walls!