Wood Repairs & Minor Carpentry
One of the reasons our clients love us is that we add more than just aesthetic value when we paint your home or business; we add quality. That means we take the time to look at what each surface needs in order to preserve its integrity as well as improve its curb appeal. Sometimes that means minor wood repair and light carpentry work – we do that, too!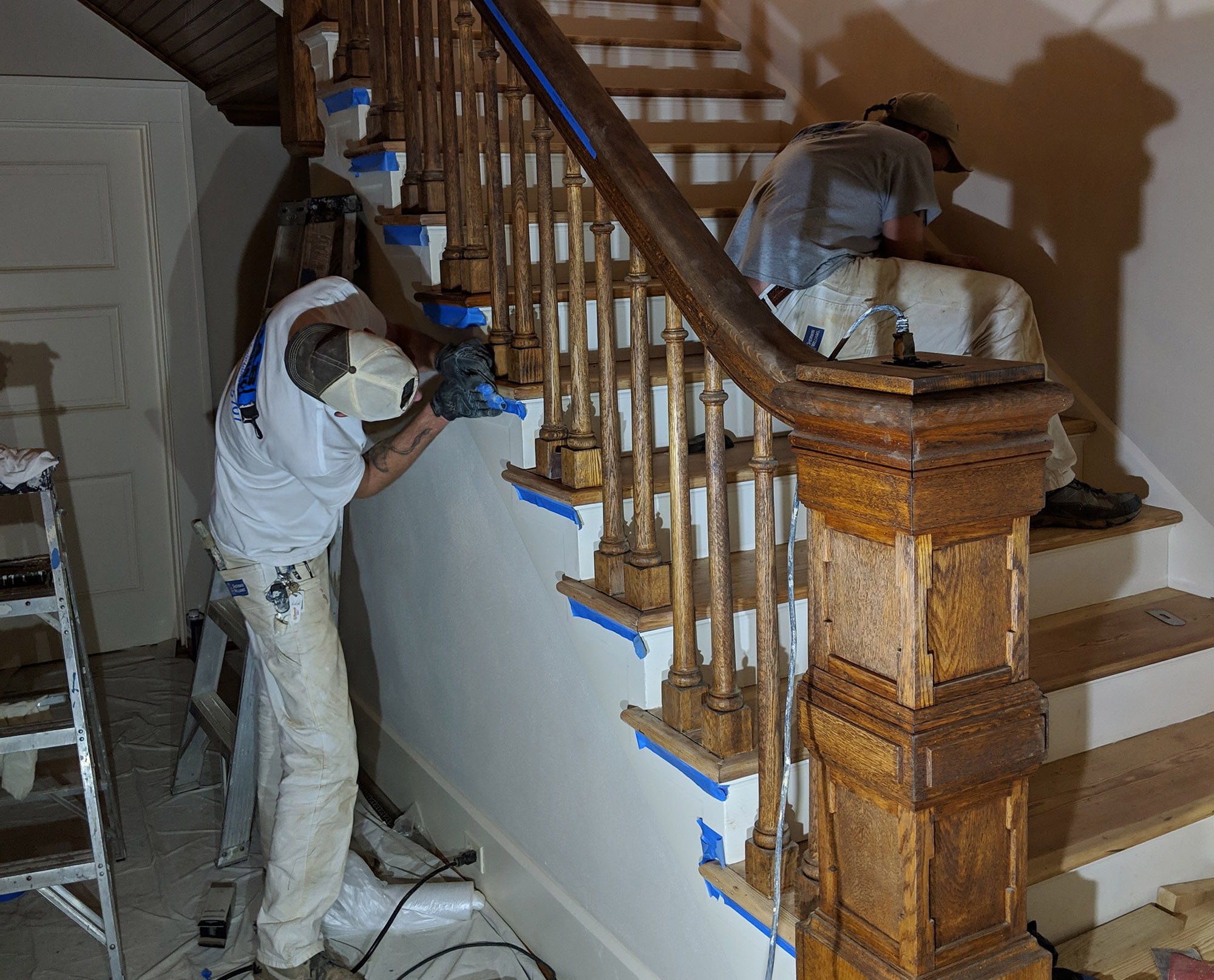 Benefits of Wood Repairs Before Repainting
Making minor repairs before painting might seem like a minor detail, but it's not. Your exterior walls are your home's first line of defense against the elements. It's essential that care is taken to assess and repair any wear and tear before painting so that it can continue doing its job.
Completing interior wood repairs are just as critical to your safety. A broken spindle or damaged railing can compromise your safety. Wood rot can mean fungi and unstable surfaces. We can help you with each of these issues as part of the high-quality service we offer.
Interior & Exterior Carpentry Services
Our professional painting crews know just what to look for when assessing your home or office before painting. Some of the more common repair needs we often find include:
Widow & door repairs
Window & door replacement
Crown molding repairs
Deck repairs
Brick molding repairs
Railing repairs
Banister restoration
Baseboard repairs
Wood rot replacement
View our Recent Repair Projects
Work with us—Experienced Wood Repairs & Minor Carpentry Services in Asheville
With experience in historic home restoration as well as modern home painting services, we've seen a lot. We are confident that the services we offer will not only improve the look and feel of your home or office building but also add to its quality. Give us a call today to learn more about how we can help you!